CRAFT BEER BOX: THE DIRTY HANDS OF ALEX DIAMOND
€

50.00 Sold Out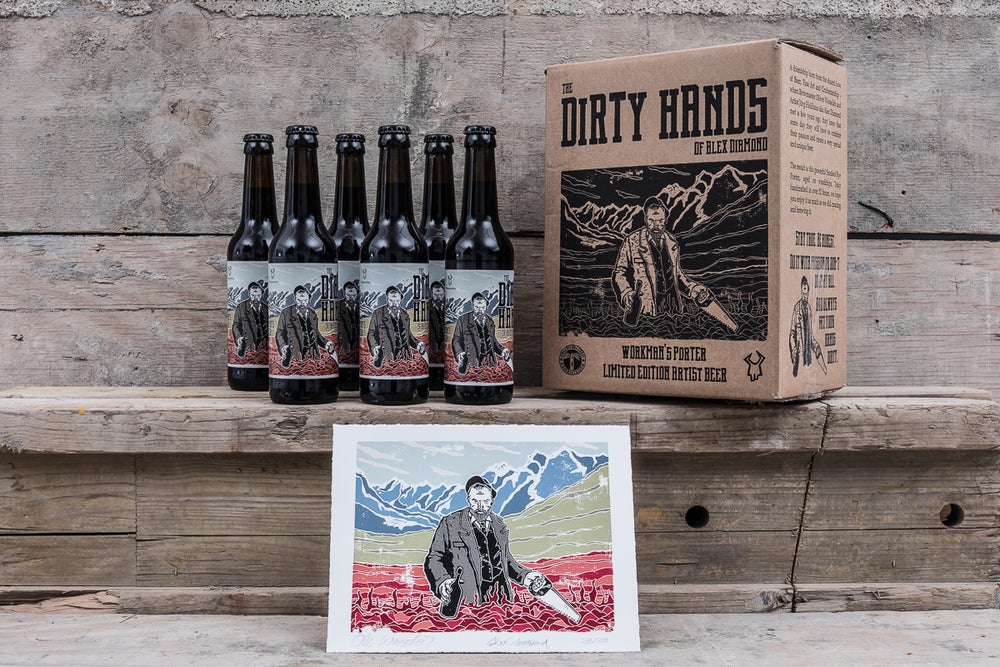 Limited Edition Artist Beer Box.
A collaboration between Oliver Wesseloh, Master Brewer of Kehrwieder Kreativbrauerei, and artist Jörg Heikhaus aka Alex Diamond.
Only 300 Boxes available!
Boxes contain 6 Bottles (0.33l) and an 11-color silkscreen print of the label artwork (18 x 24 cm, signed and numbered by the artist and the brewer).
For some background information please check either the heliumcowboy website or read a personal story by Alex Diamond at alexdiamond.net.
A friendship born from the shared love of Beer, Fine Art and Craftsmanship - when Brewmaster Oliver Wesseloh and Artist Jörg Heikhaus aka Alex Diamond met a few years ago, they knew that some day they will have to combine their passion and create a very special and unique beer.
In a collaborative effort of Kehrwieder Kreativbrauerei and heliumcowboy, Oliver and Alex went to create the beer recipe last year, test and improve it along the way, and finally started brewing this summer.
It is a limited edition Artist Beer - one where the artist not only made the label artwork but was involved in creating and producing the beer. The goal of the brewmaster and the artist was to make a beer that is inspired by the art of Alex Diamond itself.
Share